Education, News & Events: Annual Conference
THANK YOU FOR ATTENDING THE 2023 AAHRPP CONFERENCE
Thank you for attending the 2023 AAHRPP Annual Conference in Baltimore. All content is now available on the "Attendee Hub" including on-demand videos of all Plenary and breakout sessions, feedback surveys and session resource materials. Click on the button below to log in.
All recorded sessions are in the "On Demand" library under "Schedule" and "On Demand". Slide presentations and resource materials are available on session pages by clicking on the name of the sessions and scrolling to the bottom of the session page. Don't forget to visit the online booths and posters as well!
We welcome your feedback via the general conference experience survey as well as the individual session surveys. Your feedback helps us plan future successful conferences.
All content on the Attendee Hub is available to conference registrants for a full year after the conference! Feel free to refer back to the Attendee Hub throughout the next year and we hope to see you May 21-23, 2024 at the 2024 AAHRPP Annual Conference: Science and Standards in San Diego!
2023 AAHRPP ANNUAL CONFERENCE ATTENDEE HUB
CONGRATULATIONS TO "FRIENDS OF AAHRPP" AWARD WINNERS: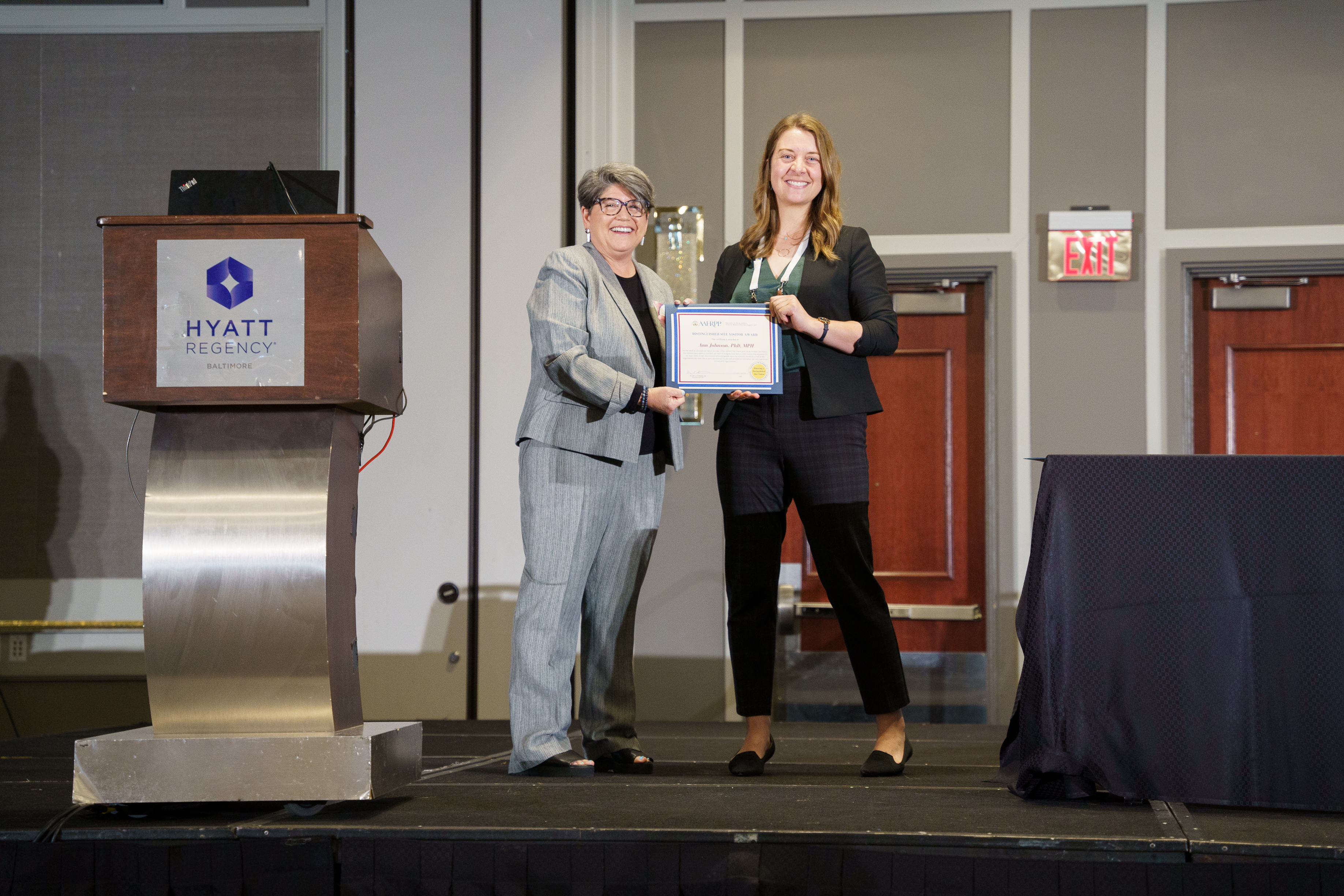 Distinguished Site Visitor:
Ann Johnson, PhD, MPH, Director, IRB/HRPP, University of Utah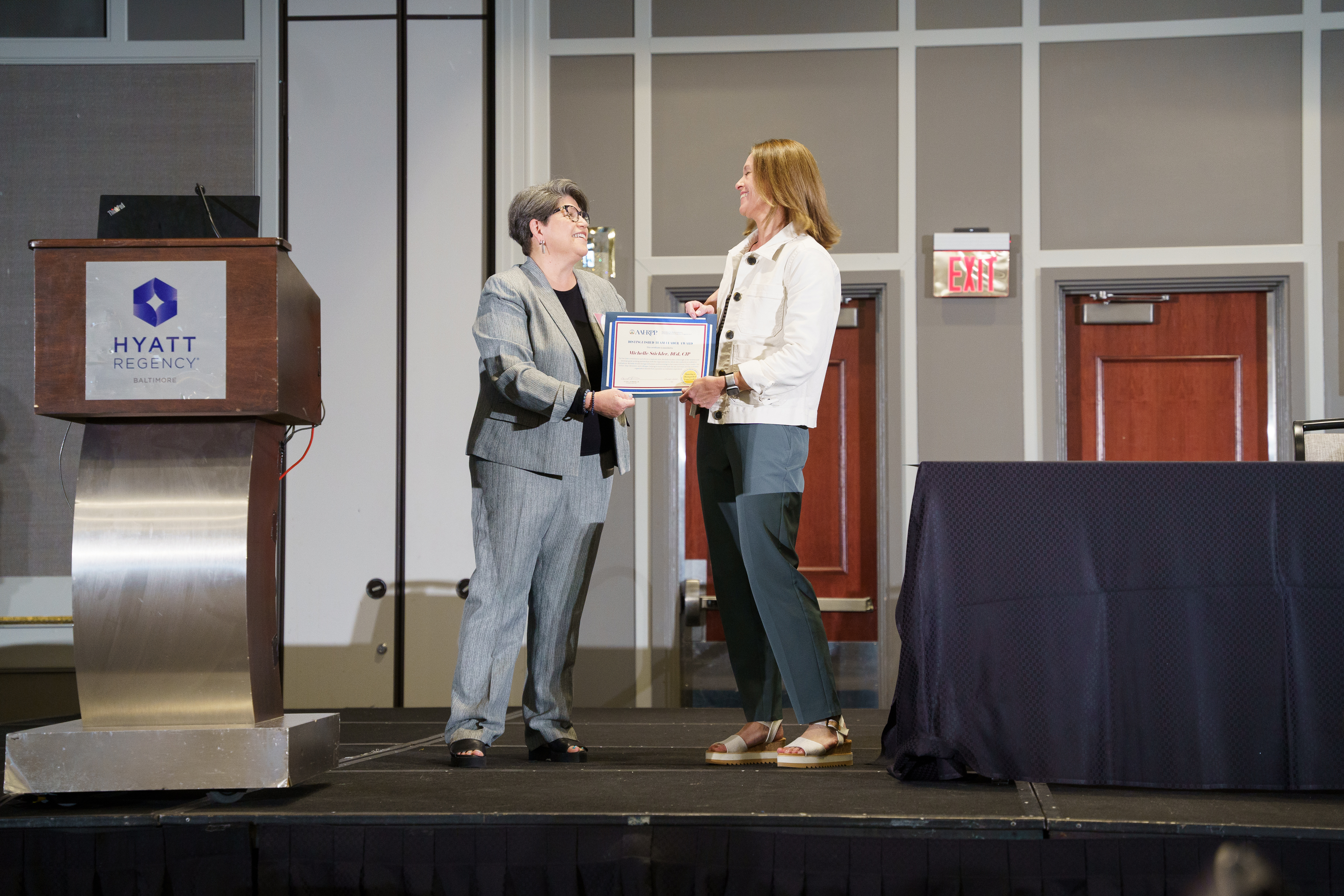 Distinguished Team Leader:
Michelle Stickler, DEd, CIP, Assistant Vice President for Research, University of Texas at Austin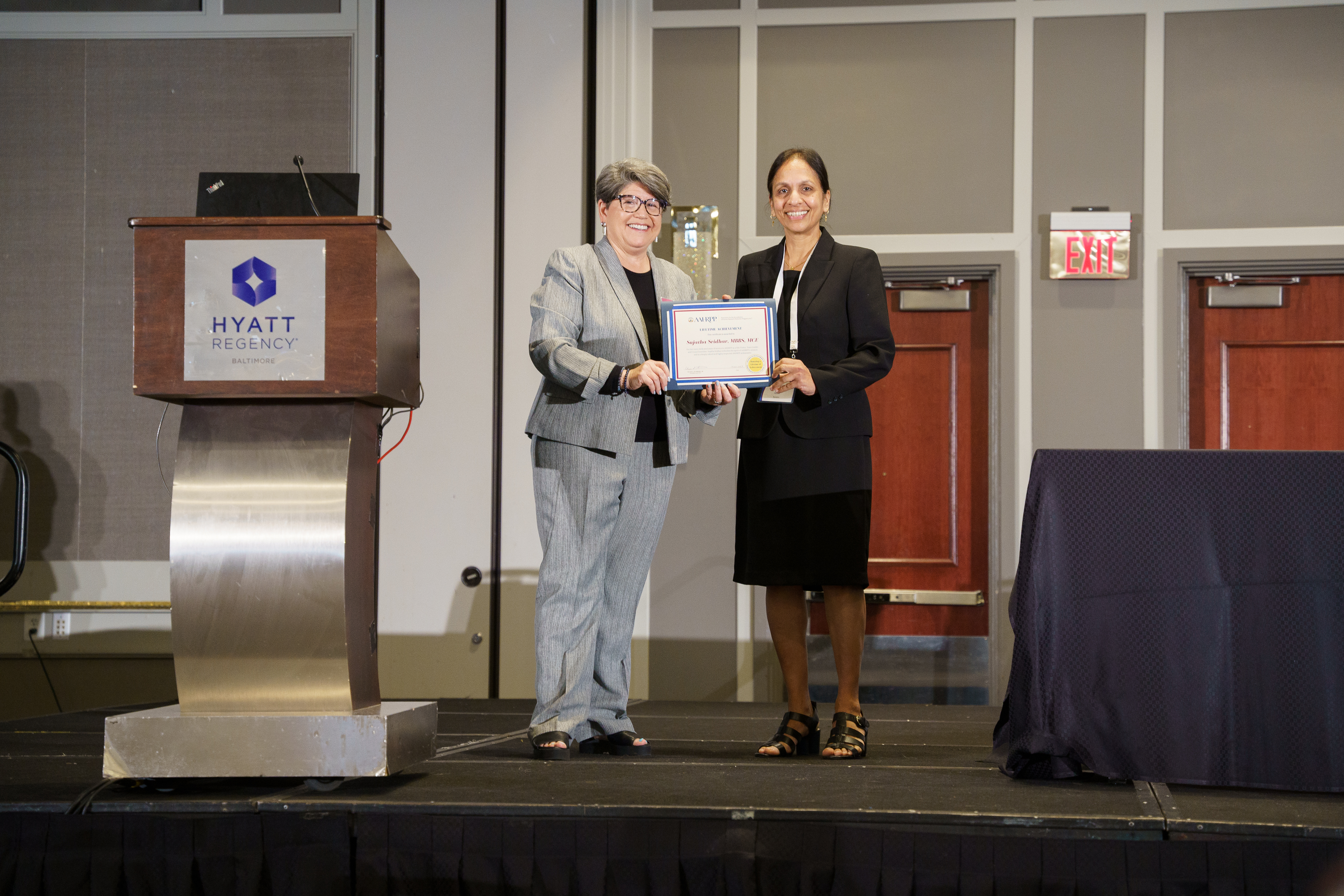 Lifetime Achievement:
Sujatha Sridhar, MBBS, MCE, Executive Director, Research Compliance, Education, and Support Services, The University of Texas Health Science Center at Houston
"I liked the broad mix of sessions. There was something interesting for everyone at every level."
CONGRATULATIONS TO THE 2023 "DISTINGUISHED POSTER" AWARD WINNERS:
Hayat Ahmed, MRCT Center of Brigham and Women's Hospital and Harvard, "Diversity, Equity and Inclusion (DEI) in Clinical Research: Tools & Resources for Incorporating DEI in IRB/HRPP Processes"
Kathy Seabolt, Children's National Hospital and Charlotte Coley, UNC at Chapel Hill, "Utilizing a Jump Start Program for Training IRB Analysts without Prior IRB Experience"
Rebecca Hale, Penn State University, "Timing is Everything"
Megan Singleton, Johns Hopkins Univ School of Medicine, "What Do Research Participants Think of E-Consent? Addressing the Quality of the Participant's Electronic Consent Experience"
"I thought this was an excellent meeting and really appreciate the choices AAHRPP made in selecting the sessions made available to virtual attendees."
2023 Virtual Conference Attendee
Thank You to the 2023 Conference Sponsors:

Thank You to the 2023 Conference Exhibitors: